So you have booked a Sunshine Coast pregnancy photoshoot & would like to know whats next ? Take a quick read of the guide below to help get the best results from your maternity photoshoot.
Before the photoshoot you will have your hair & makeup done by one of my preferred stylists. This takes approximately 2 hours and will be done either at the salon, your home, or if you are visiting then at your accomodation. Usually my pregnancy photoshoots are based in Noosa Heads and take from 1.5 – 2 hours. The first half of the photoshoot is taken in the bush / green area – think beautiful Pandanas, Gums and Wattles as your surroundings. The second half of the photoshoot is taken on the beach right as the sun is going down. So we can create the best Sunshine Coast pregnancy photos I always aim to do photoshoots around sunset when the light is nice & soft, and the colours in the sky are stunning. If you have a special spot in mind away from Noosa, I'm always happy to travel to a Sunshine Coast location of your choice.
What to wear at your Sunshine Coast pregnancy photoshoot
Outfits: I have a number of maternity dresses you can use for the photoshoot, you can use your own dresses, or you can rent one. I have a separate blog post on styling which you can read here: maternity photoshoot styling I do recommend to have 2-3 outfits choices for the photoshoot.
Bra: Don't wear a maternity bra, instead wear something more supportive to help give your dress shape. Bring your maternity bra with you so you can change into it if you get uncomfortable.
Belly support: Some women may find it useful to wear a belly band under their dress, either for support, or warmth. Its not necessary, however if you are interested you can find some options here
Nude underwear: Make sure you bra & underwear is not visible through your dress especially if the material is shear.
Finger nails: Having your nails painted is not necessary for a maternity photoshoot, but if they are painted, make sure its not chipped off and that the colour complements your outfit. I find usually either unpainted or a natural style is best.
Jewellery: Some nice earrings & a necklace can really add to the style of the photoshoot. If you use jewellery, make sure it complements the outfit.
Shoes: Have a comfortable pair of shoes for walking in, and some high heels for the photoshoot in the bush – even if you can't see your shoes under a long dress they give the body a nice shape. For beach photos I usually recommend bare feet.
What to bring to your Sunshine Coast photoshoot
Natural bug spray: At sunset there can be quite a few mozzies & midges around. Some natural bug spray that is safe to use during pregnancy can be helpful
Snack & drink
Jumper or shawl: Once the sun goes down towards the end the photoshoot it can be quite cool on the beach, so make sure you have something to keep you warm.
Spare plastic bag: Occasionally maternity dresses will get a bit wet or sandy during the beach part of the session. Its handy to have a spare bag ready to put the clothing in after the photoshoot.
I hope that helps to prepare you for your Noosa pregnancy photoshoot. If you have any questions, please get in touch. To see some examples of my maternity photos please look here: Noosa Pregnancy photoshoot gallery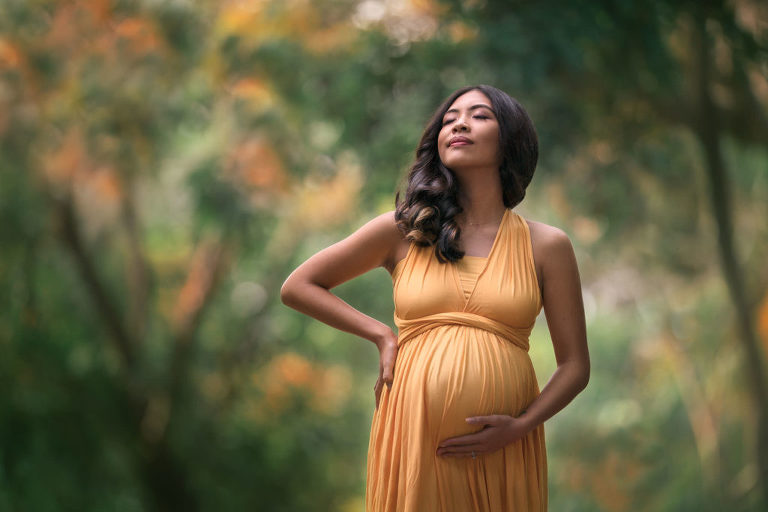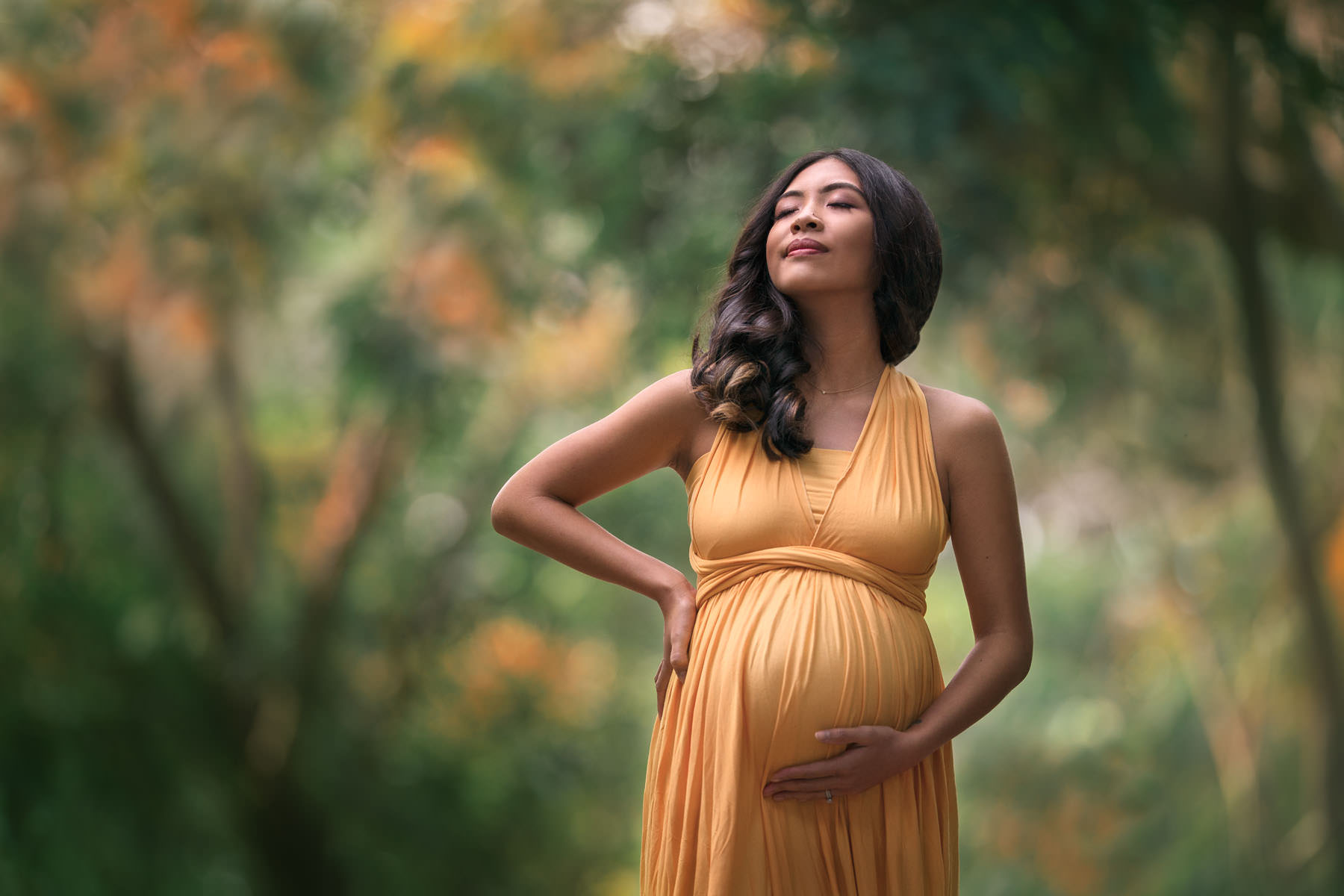 If you have a chance, take a look at my fellow photographers blog about being pampered in pregnancy: Maternity photographer Surrey