My mum had four children. She created four albums. One for each of us and they all start in the same way – a pixie photo of us taken in our hospital crib. The albums continue on from there, documenting our lives. First birthdays, first days at school, easter hat parade, Christmas, or just simply day to day life in our house, growing up. Large, heavy albums, with yellowing plastic sleeves protecting the photos. I've pulled them down of the shelf many times, to checked who/what did I look like, to compare me and my sister, or just to step back into time.
I'm sad to say I haven't manage to do the same for my four children but I'm trying to catch up now. I've only had maternity photoshoots for two of them. Luckily I had newborn photoshoots for all of them though, so at least we got off to an OK start. Where it goes downhill from there is so many of my photos of them have now been taken on my phone. Nothing printed from those phone photos. The quality isn't that great to print anyway. I'm missing so many memories. So since my 3rd child was born 3 years ago I made really effort to take more photos of my own family with my proper camera rather than just my phone. Although you think that might be easy for a family photographer, its actually a bit of a challenge, as I'm using my camera so much for work I don't always feel like using it at home.
The point of this blog ? Well, I think everyone should take the time to capture memories for their family. Professional photoshoots are amazing for yearly photos and milestones, but what about all the special moments in between ? So this is a short, simple and useful guide to help you capture precious moments in-between your Sunshine Coast professional family photoshoots.
Composition: Before pressing on the shutter button, think about how things are arranged in the scene you are about to capture. Below I've mentioned to two most common compositional techniques. If you would like to read more in-depth in composition check out this article by PetaPixel.

Centred: The simplest composition is centred. Have you subject right in the middle of the frame, and generally make sure the horizon is straight. You goal with composition is to bring attention to the subject, so keep that in mind.
Rule of Thirds: Imagine you divide the frame in to 9 equal rectangles, 3 across and 3 down. Using this imagined grid, you place focal points of you image along the lines, with the most important elements at the intersection.
Lighting: Consider if changing angle or moving your subject will improve the lighting in your photo. Some things to consider

Shooting outside in the middle of the day the sun is very strong and will product harsh shadows on faces. Try to do photoshoots early in the morning or at sunset.
If you can't avoid the hours of harsh sun try to move your subject into some shade from a building or trees. If this can't be done have your subjects back to the sun. You don't want your subject to be squinting and you want to avoid those harsh shadows.
Cloudy days are great for taking photos outside. Take advantage of the lovely soft light to get some beautiful natural photos of your family playing outside.
For indoor lighting, you can use artificial light sources such as a lamp to provide an interesting source of light. Turn of the main overhead light and just have one light source to create an atmospheric effect.
If the lighting inside is too dark, use an on camera flash. Rather than shining the flash right into your subjects face, aim it up to the ceiling. This is whats known as 'bounce flash' and gives a softer light than direct flash.

Styling: When styling your family for a photoshoot, think about complementary colours, not necessarily completely matching. Having everything entirely matched can look very artificial. Overly bright colours and patterns can be distracting, so generally better to avoid these.
Clear Clutter: If you are in a messy room, either tidy up a bit, or just frame your subject to hide clutter. This is something wedding photographer do when taking photos of a bride getting ready. Generally just outside of the frame will be all the mess of getting ready, however, it usually looks best to avoid that type of clutter in your photos as it distracts from the subject.
Moments: If you want to capture special moment, its best to have you camera with you as often as you can. Even if you are just going to the park, take your compact camera with you. Be patient. Have you camera ready, and just wait for a moment to happen, rather than clicking away thoughtlessly.
Camera basics: If you have a camera with manual mode, learn about how shutter speed, ISO and aperture will affect you photos. If you want a lovely blurry background , its best to learn about aperture. If you want some movment blur, then take a look at what shutter speed you are using. Use your ISO to help you take photos in low light settings. If you want to read a bit more about camera basics, check out this fstoppers video
If you are on the Sunshine Coast and looking to get some yearly family photos taken, maternity photos, or a newborn photoshoot, please get in touch! Enquire about a Noosa family photoshoot here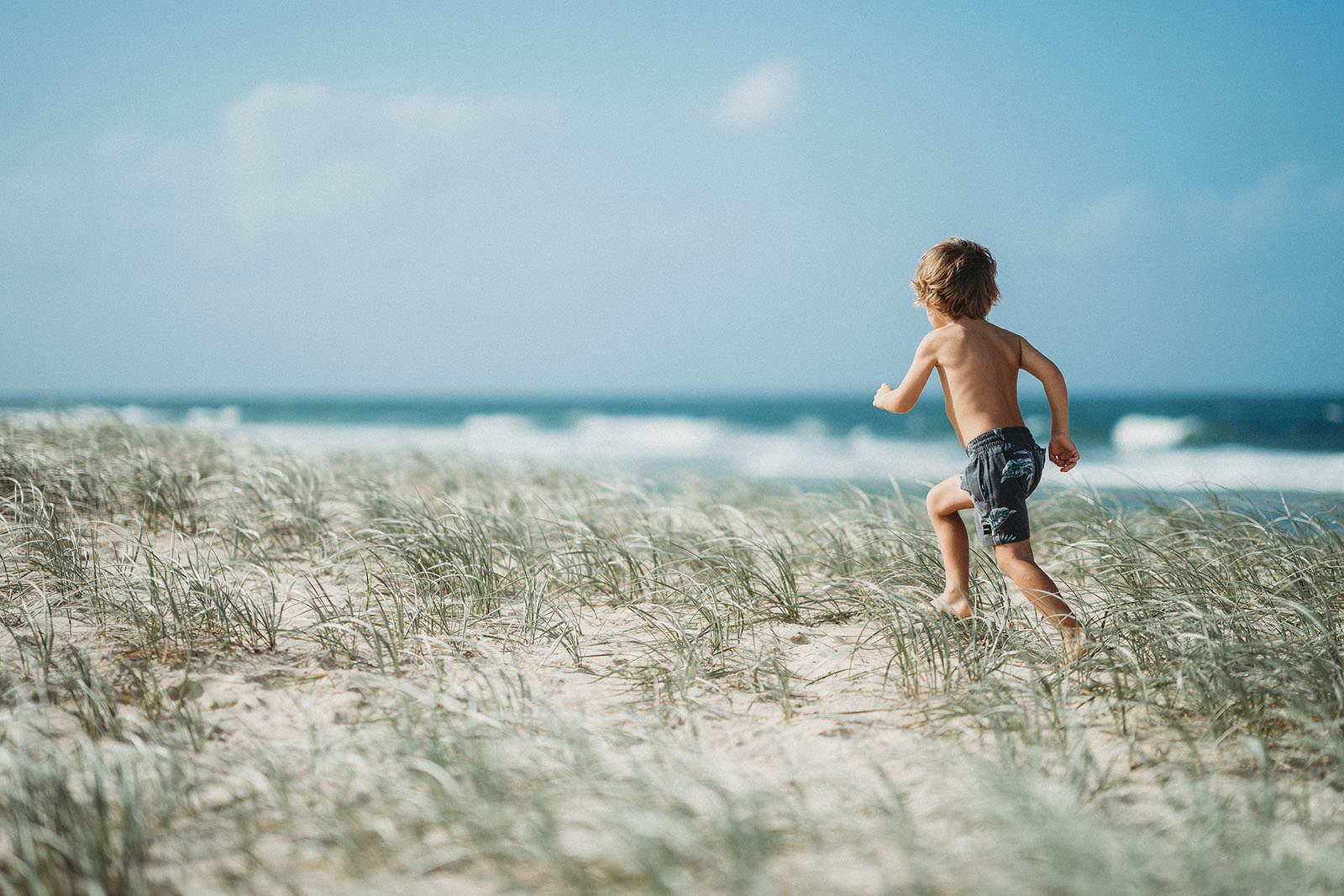 I follow a lot of family photographers worldwide, particular in the UK since I was based there for 10 years. One particular photographer whose work I love is Joanne Lewis of "The Visual Storyteller". If you are looking for a Hertford Newborn and Family Photographer she is definitely one to contact!