Is there anywhere more beautiful than Maleny for a celebration of family & friendship?! B & her family were staying at the luxury Spicers Tamarind Retreat so we started the photoshoot there. What an amazing oasis it is nestled in a beautiful rainforest setting. It has some amazing little spots to capture stunning outdoor portraits. Just as we were finishing up, a huge storm rolled in! Luckily we made it back up to the retreat without too much damage. Hair & dresses were a little bit wet but nothing that wouldn't dry off quickly in this hot Queensland weather.
We waited for the storm to pass over before heading to one of Maleny's most scenic views, from Maleny's One Tree Hill. Wow – just looking out over the vista will take your breath away. We were blessed with the most amazing sky this evening. Layer upon layer of clouds and light creating a surreal scenic landscape. A feeling of complete relaxation just takes over looking at that view. What a magical evening it was, watching the girls run around their mum & playing near the cows in the field. I get the sense everyone really enjoyed it 💗 Oh and if you are wondering where her stunning dress is from, its by Alex Perry
Booking One Tree Hill Maleny
For those interested in visiting One Tree Hill to take photographs, booking is a must! One Tree Hill Maleny is on private land & a donation ( suggested $50 ) is required to visit. The very generous owner of One Tree Hill, Florence Woods has donated all proceeds to local charities – raising over $40,000 to help those in need.
Book your entry to One Tree Hill Maleny by calling Mr Woods on 07 5494 2115 ( One Tree Hill ) in advance of your required date. Mr Woods will give you directions to the site. Please make your donation before entering the site. Note: there are cattle on site, so please take care not to disturb them & also ensure the entry gate is keep closed. Your booking for One Tree Hill is not exclusive – its an extremely popular location for wedding photoshoots, so there will likely be other wedding parties & photographers around.
Wedding Photography in Maleny
I do a limited number of weddings per year in Maleny, surrounding Hinterland areas & Noosa. While I love capturing candid moments, I also really enjoy creating unique & statement piece bridal & family portraits. If you are interested in booking me for your wedding please get in touch! Book Maleny Wedding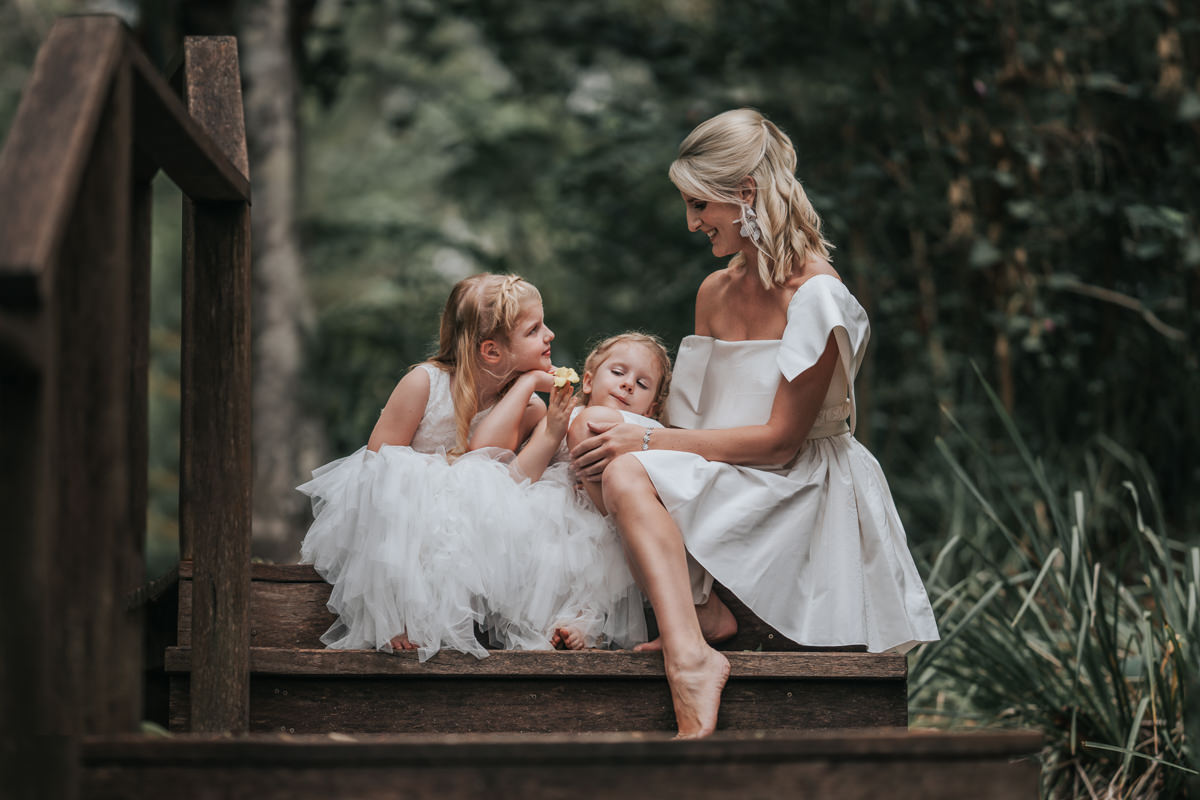 Looking for some newborn photography inspiration ? Checking on this blog by my friend Clare at Clare Butler Photography. She is an amazing Belfast baby photographer. She has a very distinct newborn photography style, and the colours and tones she uses in her props & wraps are lovely!