I love being a professional Noosa family photographer! Beautiful scenery, spectacular sunsets & perfect weather are just have few reasons to book a Noosa family photoshoot. Noosa looks amazing even when its stormy – or perhaps even more so.
This family wanted to get some family photos taken since they had not had any taken since their second child arrived and they specifically wanted a portrait to print large to hang on the wall. 
Planning the photoshoot came first. Working around a Khaki dress she purchased on Hastings Street, she found some matching pieces for the children and her husband and paired these up with neutral pieces. The aim was for something classic, not too dressy & at the same time not too casual. 
We booked the photoshoot for an hour before sunset, to make sure we could get that lovely soft light & the beautiful colours of a Noosa sunset if we were lucky!
The location was just at the end of Noosa main beach & proved to be the perfect location.
It can always be a bit tricky with young children in sunset photoshoots as they are starting to get tired. For this reason, rather than having the family stand around posed the whole time, I like to get them to play with the children, walk around, and generally just be themselves as a family, taking the photos in-between. 
While on holiday, why not book in a Noosa beach professional family photoshoot to create lasting memories of your time in this beautiful location.
>> Book Noosa family holiday photoshoot here <<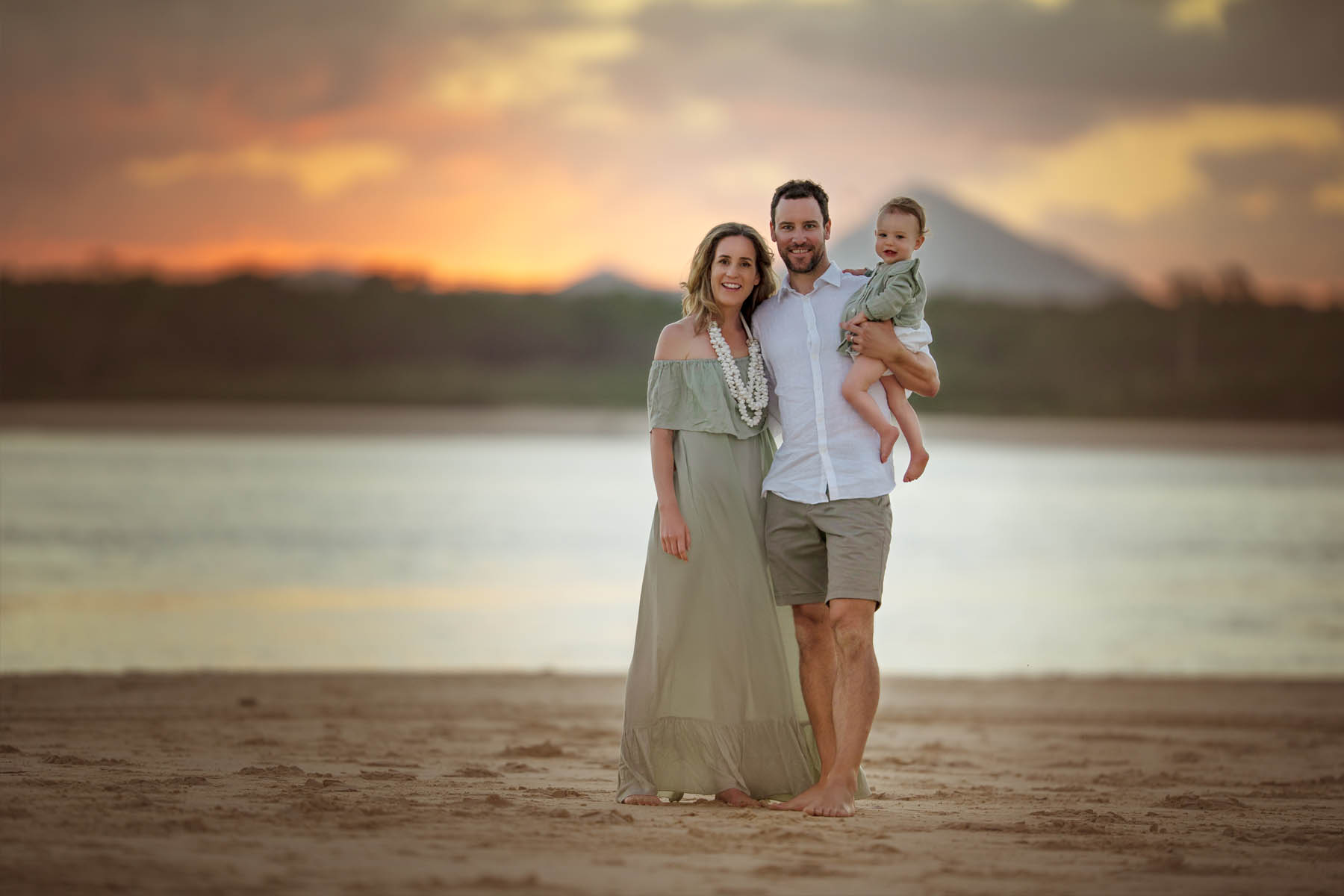 If you after some local information for you Noosa vacation, head over to Visit Noosa Website to check out what this beautiful town has on offer.